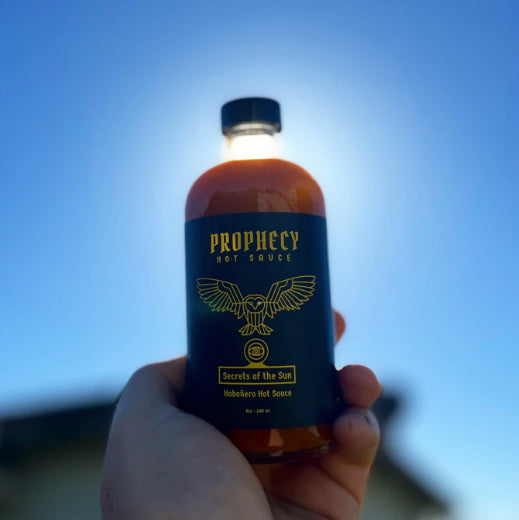 Secrets of the Sun
Secrets of the Sun is our Habañero Hot Sauce, inspired by the taco shops and sunny beaches of San Diego. It is best described as a super tasty sauce with a medium high heat that builds slowly but steadily. We love using this sauce on tacos, burritos, burgers, eggs and toast, and honestly just about anything.
Shop all
Feeling Saucy
All Natural

We exclusively use the finest and freshest all natural ingredients we can find. All of our products are free from preservatives, thickeners, and artificial colors and flavors.

Vegan

All of our sauces are 100% plant based.

Lacto-Fermented

Lactic fermentation is a process that has been in practice for thousands of years to preserve foods and deliver a naturally delicious tanginess.